TOP 15 best free games for Android in 2021
If you are looking for the best games on Android without spending a dime, here is a selection of free games that will let you pass the time for less.
It is not always easy to navigate the twists and turns of the Google Play Store, which is full of thousands of games. That's why we're bringing you our ultimate guide to free must-see titles, which we've categorized by genre for readability. You find in order the simulation games, the sports games, the action games, the first or third person shooter games, the adventure games and the RPGs, the strategy games and finally the games. puzzles and other thinking games.
The cream of the crop, between essential games that you may have missed, but also some lesser known pearls, but which deserve to be. So, more action, strategy or sport?

There are two Sims games for Android. The first is Sims Freeplay, released six years ago and still very active, and the second is Sims Mobile, released in 2018. Both games have over a million downloads each (5 million even for the first) and are rated 4 out of 5 stars on the Play Store.
While both games are part of the Sims license, well known to PC (and console) gamers, both smartphone apps offer more restricted gameplay than the desktop versions, of course. More precisely, they are more "thematic".
Sims Freeplay offers you to manage a city of Sims without going into the granularity of a household. In Sims Mobile, you step into the life of a single family of Sims, but you go into the details of this management: house, relationships, work, money, style of dress, etc. Of course, other families live in the neighborhood. With all that this can have as possibilities (and consequences).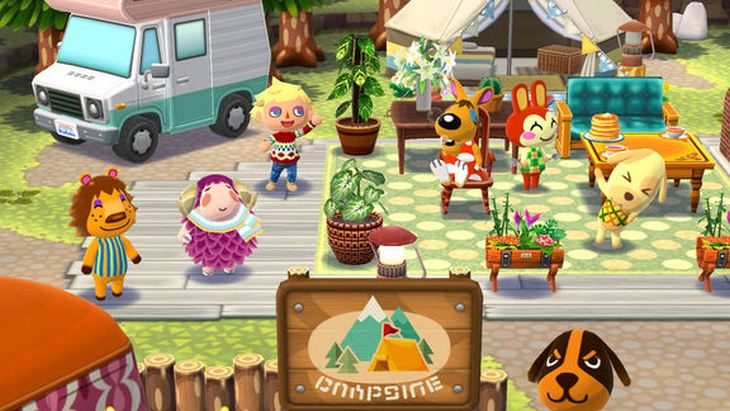 Arriving on smartphone, Nintendo decided to carry several of its successful licenses. The goal is obviously to attract mobile players with brands they know on game consoles such as 3DS, Switch or Wii. Fire Emblem, Mario, and Pokemon are some of them (but not yet Zelda as of this writing). And there is Animal Crossing, whose addiction affects all generations!
Like Sims Mobile, Animal Crossing Pocket Camp is again a management and simulation game. But this time around instead of a classic town, it's a campsite you have to manage. All with animals as customers. The game can be multiplayer: you can visit the campsite of other players and exchange certain resources. There are also quests, events, and permanent feature enrichment. One of the most recent is the creation of new flowers by cross-pollination.

As on console and PC, Electronic Arts and Konami compete on mobile to conquer the hearts of football fans. The Japanese publisher operates its famous Pro Evolution Soccer series (or PES for close friends) and offers several applications. The passable PES Card Collection. The promising eFootball PES 2020 which offers a real football game in a smartphone. And PES Club Manager.
The latter takes over the club management part of the PES series on console and PC. You create your club, you recruit players, you train them and set up game tactics. You participate in meetings and tournaments. You don't control your players, but let the game engine run. It is based on the statistics of your team and those of the opponent that you know whether you get the three points or not. A good alternative to the legendary Football Club Manager.

Not all sports games are as nerve-racking as soccer games or racing simulations. There are also disciplines that let subtlety and strategy speak more. You will find golf there, for example. But also billiards which obviously takes advantage on smartphones of an intuitive handling and optimized connectivity. In this area, it is indeed 8 Ball Pool by Miniclip that is the most interesting.
This application offers you several game modes. Some quieter, offline, to learn how to handle the tail and understand the behavior of balls on the mat. And others more breathtaking, facing real opponents in breathless head-to-head clashes or 8-player tournaments to win a big jackpot ... or lose it for that matter. The progression is fast and simple, no need to spend money to advance without fuss, we recommend it!
Motor racing games can be divided into two categories: arcade games, which advocate easy handling for more energetic games, and simulation games, which are intended to be closer to reality, especially in terms of behavior. of the car. On the one hand, Need for Speed. On the other, Gran Turismo. For example. The Real Racing series, created and developed by Firemonkey Studios (a subsidiary of Electronic Arts), has always positioned itself in the second category.

And Real Racing 3, the latest opus (and the first to rely on the freemium model), is no exception. 19 circuits drawn from real courses. 250 cars modeled after authentic designs from brands such as Aston Martin, Porsche, Ford, McLaren, Bugatti, etc. And 4000 different events, spread over different categories. All sprinkled with a rich multiplayer game, with real-time races with eight players simultaneously.
Everyone is familiar with car racing games. From Need for Speed to Asphalt, you find several exclusive or cross-platform licenses on Android. But games where you are riding a motorbike is not very common. And yet, the bikers are all convinced that their cars offer as much (see more sensations) as a car. Here is Traffic Rider which, precisely, is a motorcycle game.


One of its peculiarities is that it only offers a first person view. So you see what the pilot sees, no more and no less. The other particularity of the game is to favor an arcade grip where your goal is to graze as much as possible the other vehicles on the road and with the most style to get the best score. It will bring back some memories to Burnout fans. About thirty motorcycles are available and a career mode is offered.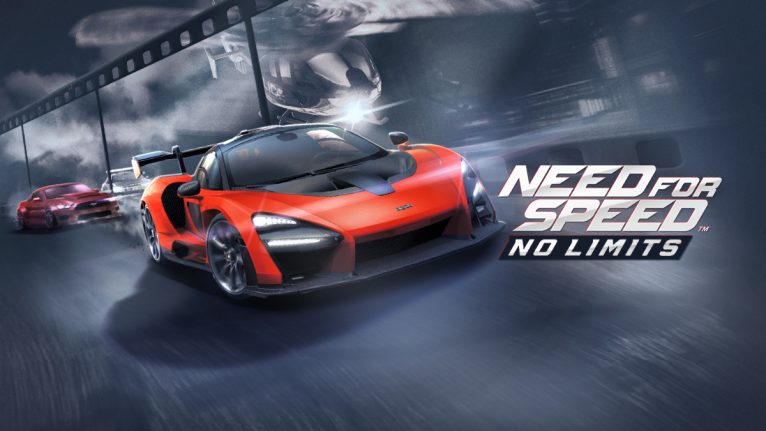 Created and published by Electronic Arts, the series Need For Speed ​​is one of the great references of the car racing game with strong arcade tendency. Launched in 1994 on PC and console (PS1, Saturn and… 3DO please), it puts you behind the wheel of supercharged cars in very fast races where the handling is quick. Which is obviously perfect for a mobile game. It is in 2004 that it arrives on mobile and in 2008 on smartphone.
If you search the Play Store, today you will find three Need For Speed ​​games. The very good Most Wanted, which has to be paid for and is getting old. NFS Heat Studio, which offers to customize cars (with a link to the eponymous console and PC game). And No Limits, a new opus that takes up certain aspects of Underground gameplay. It offers to participate in races, of course, but also to customize your vehicle, participate in challenges and raise money in order to pay you the best possible improvements. All served by a great achievement.

Asphalt 9 Legends is the latest in arcade-oriented car racing games from GameLoft. Released in 2018, it largely incorporates all the attributes of its predecessor: 50 customizable cars with beautiful names like Lamborghini, Ferrari or Porsche, circuits integrating several possible routes and varied environments, nitro to give a little boost. (and knock down an opponent, if not the course of the game) and a very long career mode, with over 800 races to win.
Of course, Asphalt 9 Legends integrates a multiplayer dimension with guilds, to form pilot clubs, and competitive races, to compete against other players. This last dimension is certainly not the best of the application, since it can be strongly influenced if one of the participants has conceded some money.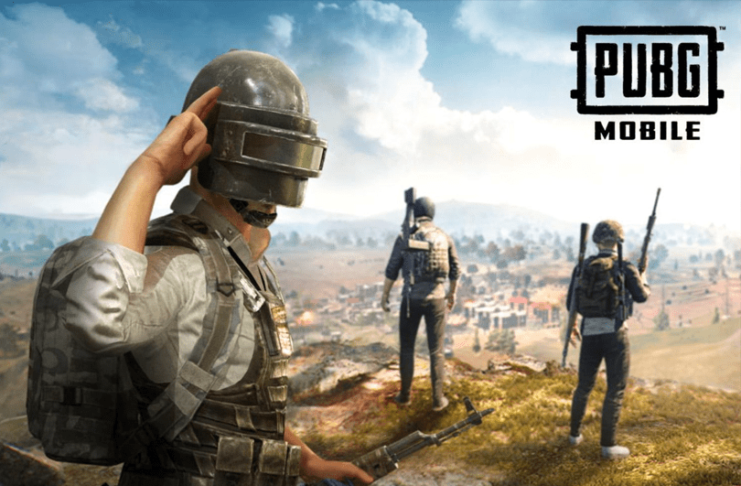 For several years, "battle royale" type games have been popular. The principle is simple: several dozen players appear in an environment. The last one still alive to win. If you've seen the eponymous Japanese film, then you know what we're talking about here. The most famous games are of course Fortnite, Apex Legends, Call of Duty Warzone and… PlayerUnknown's Battleground. Or PUBG.
PUBG is considered the first battle royale, the one that gave birth to the genre. And this is its official mobile version. It offers the same characteristics in terms of gameplay (of course with adapted graphics and handling). Events are frequent there and the game modes have been designed for use on smartphones, with games that can be very short and very dynamic.

The Brothers in Arms series was not born on smartphones, but on PC and console. This is the first original license from Gearbox Software studio, the creators of Borderlands. The series has only a small number of canonical episodes. The vast majority of games are spinoffs developed for portable and mobile consoles. Brothers in Arms 3 is the fifth game in the series to hit mobile.
A spiritual sequel to Dead Trigger 2, which is still one of our go-to titles for testing smartphones and tablets, Unkilled largely takes up what made its predecessor Madfingers' best title, far ahead of the Shadowgun series (also created by the Czech studio). In particular its very impressive graphics engine.
Real-time 3D FPS, Unkilled puts you in the shoes of a survivor of a pandemic that turns humans into cannibalistic zombies. Obviously, to defend yourself, you have an arsenal of choice, between heavy weapons, handguns and bladed weapons, not to mention explosives. All of these pieces of gear can be upgraded to increase damage, range, speed, and accuracy.

Unlike Dead Trigger 2, you have a choice of your playable character. A multiplayer part is obviously present to bring a little spice, whether in PVP games or during co-op missions. And in-app purchases aren't that important to getting the single-player campaign wrapped up properly.

Even if you're not a console or PC gamer, there's no need to introduce Call of Duty, Activision's FPS license. Recently arrived on smartphone bringing with it all the history of the series, as well as its great peculiarities: massive maps from mythical episodes like Black Ops or Modern Warfare, very tactical missions and, recently, the armory. For those unfamiliar with it, it's all about the ability to customize a weapon in a thousand and one ways. This is it too, Call of Duty
Call of Duty Mobile is an exclusive episode suitable for console use. You will not find a single player mode there, which could have been used as training for the multi modes. So you need to jump right into the action. All modes are demanding, but not necessarily the same. There are the quick five-on-five PVP matches. Or a PUBG-style "battle royale" mode with 100 participants simultaneously (where you have the option of choosing a third-person view). The game is freemium, but does not seem particularly conducive to buying.

MAIDEN : LEGACY OF THE BEAST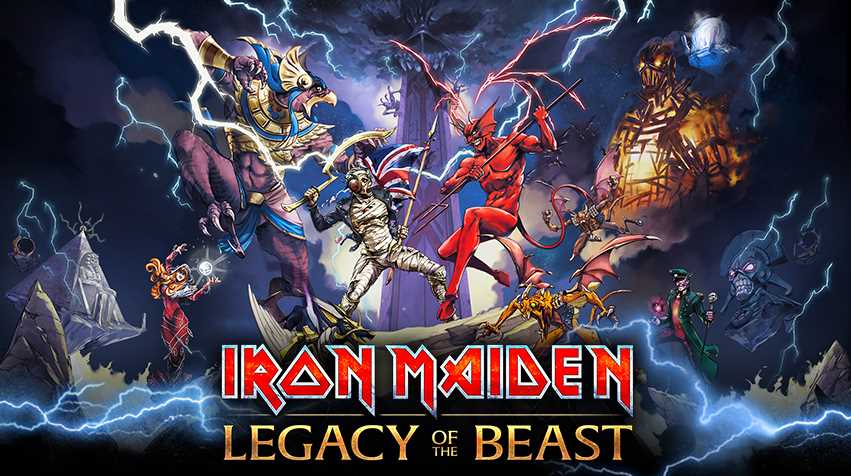 In the ultimate heavy metal (and even hard rock in general) fan discography, there is certainly an album by the London band Iron Maiden. Powerslave. Somewhere in Time. Seventh Son of a Seventh Son. Or the excellent Number of the Beast. One of the common points between all Iron Maiden albums, studio or live, is the character on its cover: Eddie, half mummy, half zombie, living extratemporal and extraordinary adventures.
Eddie's designs, created by British illustrator Derek Riggs, inspired London-based video game studio Nodding Frog to create in 2016 an epic role-playing game called Legacy of the Beast. The player embodies Eddie who must find the fragments of his scattered soul. He will have his other incarnations to help him, some of which have been made famous by the album covers: Trooper, Shaman, Pharaoh, Cyborg, Mummy, etc. The gameplay, classic, but with a unique atmosphere, is that of a turn-based RPG.

With a very impressive pool of characters, the Marvel Universe is a great candidate for nurturing many games where Superheroes (and Villains) are to be obtained through a coin toss. A well-known commercial mechanic in the "freemium" games market. Currently, three titles are offered on the Play Store: Contest of Champions, Future Fights and Strike Force. The last one is the most recent and it is, in our opinion, the most complete. And the best of the three.
This is a turn-based RPG similar to Legacy of the Beast that offers you to build a team of six characters and take on enemies. There is a story mode, with several campaigns already online. There are events every week. And there is a multiplayer part particularly provided with factions Alliances, campaigns in raid (with the other members of the faction) and PVP. It's a game with lots and lots of content. And hundreds of Marvel characters to acquire.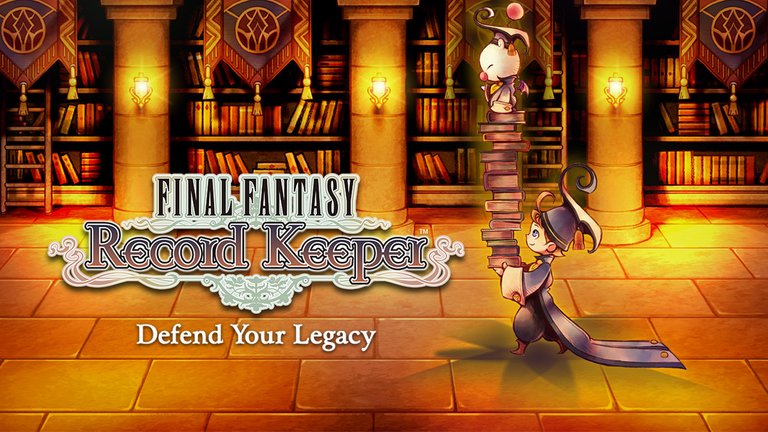 Final Fantasy Record Keeper, developed by DeNA on behalf of Square Enix, is the first freemium RPG licensed on smartphones. He predated Brave Exvius and Mobius. Giving pride of place to pixel art, Record Keeper uses the famous Active Time Battle combat system, introduced with Final Fantasy IV and modernized to make it a highly strategic game.
The scenario, which has grown considerably in five years, invites you to follow Tyro, a young prodigy from the royal archives. He is responsible, with Doctor Mog, to watch the tables of the great legends, those of fabulous heroes such as Cloud, Cecil, Terra, Lightning or Noctis. But not everything goes as planned, of course. And the young archivist will have to enter the paintings and restore the memories.

From this database, you will (re) discover all the episodes of the series, (re) see the mythical scenes and fight (again) the legendary bosses of the series, such as Garland, Exdeath or Sephiroth. Weapons galore, summons, magilith, unique skills, Record Keeper offers great depth. Hosted each week by a new event to expand and improve your team, the game is not too greedy on in-app purchases and offers enough rewards to evolve at your own pace. The multiplayer game, on the other hand, has lost some of its luster in recent years.